The #1 Thing Kids Need To Learn With Anne Lebans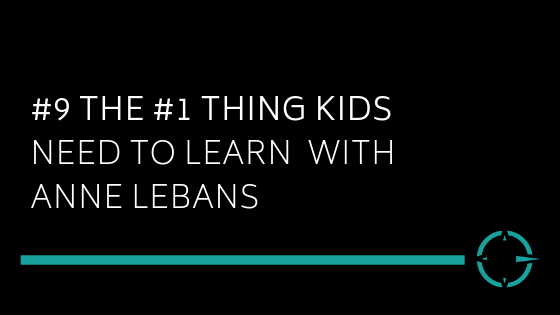 With almost every episode we have recorded so far the topic of KIDS health has come up. More specifically, the fact that health starts with our kids. You may have heard the saying… "It's easier to raise healthy kids than fix broken adults"… and we couldn't agree more!
Is there anything more important than raising kids who know their worth?
What you believe is what you achieve, right? SO what if your beliefs were POWERFUL? What if your KIDS' beliefs were powerful?
Join us on this episode as we interview Anne Lebans, cofounder of It's Ok To Be Awesome, a mental wellness program for kids. It is a new and innovative program that coaches young people to create EMPOWERING BELIEFS about themselves. It's been proven to help youth develop their CONFIDENCE and recognize their WORTH, which leads to empowered choices.
Anne dives into the #1 thing our children need to learn in order to live healthy and fulfilling lives AND what we as adults can do to support them AND live more Awesomely ourselves!
Enjoy 🙂
Stuff From This Episode
Here's everything you need to learn more about and connect with
It's Ok To Be Awesome:

Check out their Website

Like them on Facebook

Follow them on Instagram

Sign up your kids for their Summer Camp Event

Register for their Online Parent Coaching Course