Babywearing Wrap Tutorial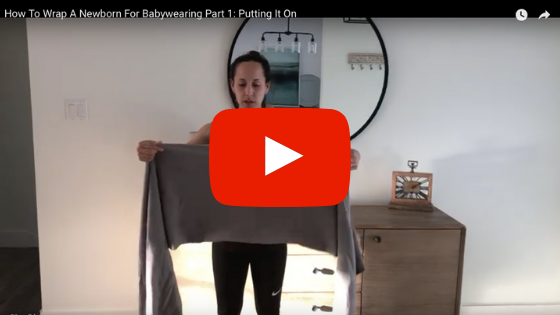 There are SO many benefits to babywearing. It's been practiced for literally centuries around the world across all different cultures.

The benefits for the baby include (but are not limited to) vestibular system stimulation, brain development created from movement, learning, less crying, more bonding. Benefits for parents include freedom and convenience (hello getting a meal cooked or laundry done!), better bonding, and conditioning/weight loss (it's a workout in and of itself!).
As a newborn the best way to wear your baby is using a wrap rather than a structured carrier like an Ergo. Boba and Moby are two different brands of wraps. I prefer the size and stretchiness of the Boba!

Depending on the size of your baby I recommend using a wrap for the first 3 months before switching to a structured carrier.
Below are two tutorial videos that will demonstrate:

1. How to put on a babywearing wrap

2. How to put your baby in the wrap safely
I know I needed to practice this a few times before I got the hang of it. Once you get it it's like riding a bike. So make sure to bookmark them or add it to a playlist for quick access when you need them.