COVID-19 PIVOT Episode with Chelsey Daley of Sequoia Fredericton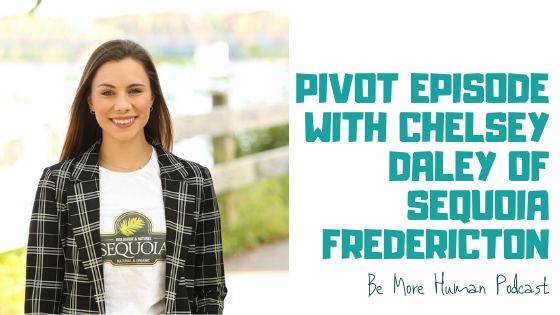 In the first of many PIVOT episodes during the COVID Pandemic we are interviewing small business owner, Chelsey Daley. She opened Sequoia Fredericton, a health and specialty food store, almost 3 years ago. (Happy 3rd Anniversary on May 1st!)
When the province announced a state of emergency related to COVID-19, Chelsey quickly thought of innovative ways to keep her business running and continue to serve her beloved customers. She is putting in long days to make sure that her community can still access specialty, organic, natural, and allergen friendly foods and supplements.
We love what Chelsey is doing and we hope you gain some positivity for the downtown community after hearing her interview.
Please send us an email at sayhello@eastcoastchiropractic.ca if you're interested in being on the show! We are looking for business owners who are showing resilience and innovation, and who have pivoted their business product or services during the pandemic.
Get In Touch With Chelsey + Sequoia
IG: @sequoia.fredericton @chelseydaley_
Browse Sequoia online to place an order for pickup