#22 The 5 Biggest Lessons I Learned In 2019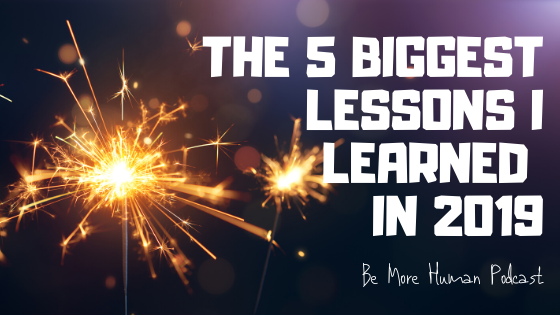 It's hard to believe we are entering a whole new decade let a lone a new year. How did you feel about 2019? Did you learn any valuable lessons?
Hopefully you have had some time to reflect on the year and decade that has now passed.
Personally, this was the hardest year I have had to date. It's brought some of the highest highs, but also the lowest lows.
The purpose of this episode is to share my best insights from a hard but valuable year in hopes that it can improve your health, happiness, and focus moving into 2020.
Here's What I Covered:
How your kids problems may actually be your problems
Finding the gifts in failure
Taking care of your people
Identifying the price of success
No health = No happiness
Thanks for listening. I hope you find it inspiring, insightful, and most importantly, helpful!
Dr. Graham