5 Apps That Help With Everyday Stress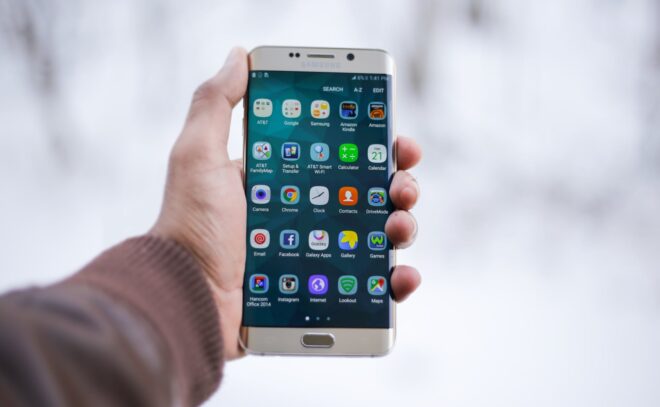 Stress: We have all been in this situation… where a day has gotten the best of us. We are tired, a little cranky, everything has fallen on us at once and we are ready to blow a fuse or to disappear from every human in existence. Everyday stress can appear out of nowhere and how we handle that stress will really determine how we handle the rest of the day. The apps I will review today are here to help you with your everyday life and keeping you balanced. Enjoy and stay stress-free!
Dr. Marie or Dr. Graham may have told you to check out this app and with great reason! Meditation is amazing if done correctly and trying to find peace in our everyday life is not always easy. A lot of people don't know where to start or how to start and that where this app comes in. Headspace is your personal mediation guide found right in your pocket and aims to help you live a healthier, happier and more well-rested life (Who wouldn't want that!) It has hundreds of themed sessions on everything from stress, sleep, focus, and anxiety. Headspace has quick bite-sized sessions that are only up to 5 minutes for when your day is cram-packed. It can also be hooked up to your Alexa or Google assistant.
This app has a subscription of $12.99 a month or $94.99 a year.
2. Shine (Android/iOS)
Sometimes we cannot find the positivity we need every day through ourselves. Those around us may not have time every day to give us our boost so Shine is the app that will be there every day for you, as long as you have a phone that is! It will send you encouraging and motivational texts every day. It also has a ton of selection on self-improvement audio clips on topics like; productivity, mindfulness and improving sleep. It also has a gratitude journal where you can track your gratitude every day. The best part is the seven-day audio challenges to get you to go deeper on self-care topics that you select.
Daily Shine messages are free but to access all the apps options the monthly subscription is $9.99 a month or $53.99 a year.
3. Relax Melodies (Android/iOS)
Without proper sleep, stress can slip into your life quickly, where a good night's rest can help combat stress. Falling asleep is not always easy if your brain doesn't like to turn off when the lights are turned off. There are many apps that play music but the reason I chose Relax Melodies, is that it allows you to combine multiple sounds like Rain and PIano together to create and save your own sleep mix. It has Sleep Moves which are gentle exercises to help ease you into a deep sleep. It includes Breathing Techniques to help with clearing your mind. Lastly, it includes sleep mediations that are designed to help you drift off to LaLa Land. This app offers so many ways to help with sleeping while allowing the soothing sounds to be played through all the options.
There are many free sleep sounds but a subscription of $9.99 a month or $59.99 for lifetime unlocks the full app.
4. Happify (Android/iOS)
For those out there who want a more measurable showing of improvement of removing stress, this app is for you. Happify states, "your emotional well-being can be measured" and will measure it for you. From there it will provide little tasks and games to help you increase it. It strays away from the normal stress relievers but with over millions of downloads, numerous positive reviews and 86% of frequent users who said they became happier in 2 months of using the app, it is worth a shot!
This app can be download for free but for more features, there is a monthly subscription of $14.99 a month or $139.99 a year.
5. Colorfy (Android/iOS)
This app is like the one above and takes a different approach to remove stress and anxiety and it's done by coloring! Stay with me for a minute, remember when you were a child and you loved coloring? Every child that comes into our practice could spend the whole day colouring at the table and its the worst when mom or dad says its time to go. Colouring is not just for children and has been shown to help adults de-stress.

The problem is that we can't always lug around a colouring book and all the pencils with it. That is where Colorfy comes in hand. With over a thousand different pictures to colour and huge variety of colour, none of your pictures will look the same and they can be stored in your pocket. The colouring is done by selecting a colour and selecting the part of the picture you want to be filled with that colour. You don't have to worry about staying in-between the lines, the app will take care of that for you. 🙂
Stress can sneak into your life and take over pretty quickly and the above apps will help combat it at full strength. Your life is too precious to be stressed out all the time. Taking 5 to 30 minutes a day to take care of your emotional well being is well worth the time! I hope the above apps are helpful for you and you find a way to live a stress-free life. To quote Bob Marly, "Don't worry be HAPPY"!