COVID Pivot Episode with Naz from Caribbean Flavas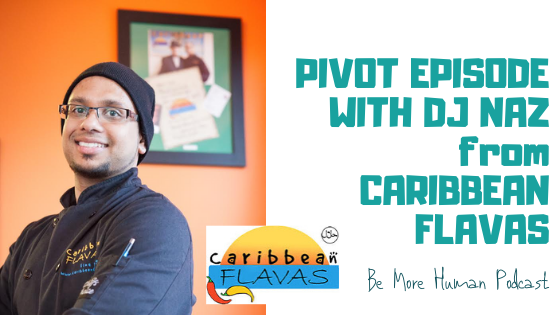 On this COVID Pivot episode we interview DJ Naz, owner of Caribbean Flavas with his family. Naz came to Fredericton from Trinidad to attend UNB almost 20 years ago. The story of how his dream and business project to open a Caribbean restaurant here came true is pretty remarkable and he opens up to share it with our listeners.
The team at Flavas is going above and beyond to ensure safety for their staff and customers that are ordering online for pickup or delivery… and their chicken curry is 👌🏻
Naz and his family are so grateful for the support they have received from the community since the start of COVID. They've extended their days/hours and added some family meals to their menu, check it out here.
With so many restaurants pivoting to up their take out and delivery services, you can definitely take a break from cooking and dishes to enjoy a local meal.
Flavas is also donating a free sandwich or wrap to front line workers for every sandwich or wrap purchased. This 1 for 1 program is helping to feed front line workers and thank them for all they do.
On this episode we cover:
how Caribbean Flavas came to be
how things have changed for this restaurant and catering business since the state of emergency was issued
what Flavas is doing to pivot during this time to provide food in different ways
what Naz is doing to buffer his stress during this time
Caribbean Flavas Website + Menu