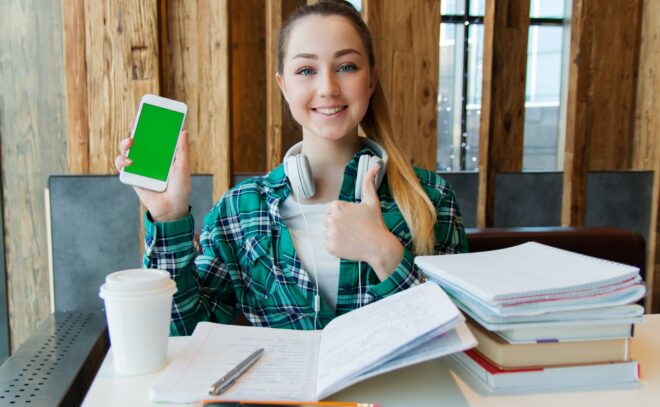 It is that time again, school is upon us and summer has come to an end! Although we will miss our summer vacations and relaxation there are some great apps to help hit the ground running for September for students and parents alike.

This is a busy time of year as parents and students schedules change quite a bit. Don't get overwhelmed, instead grab a warm sweater and the nearest pumpkin spice latte and read on!
Remember having to write information down on a flashcard and then hope you didn't lose them or spill something on them? This app allows for virtual flashcards that can never be lost again! You can create your own study materials (flashcards, tests, games) or browse through its vast library of materials created by other users. For those who struggle with the old fashioned textbook study strategy, Quizlet provides a learning experience with both audio and video components. 
Quizzes are not always fun, but what if you could make your own, challenge friends and earn rewards for scoring well? This is a great app as you can turn your child's study into a fun learning game. It also hosts millions of other user-created quizzes that have been made for free that can have you and your children playing and learning together.
How much do you love writing bibliographies for all your essay assignments? Probably not very much. If you are anything like me, I still have no idea how to cite sources correctly in an essay as there are so many different ways. If you have no idea what MLA or APA is this website is for you! It provides students with a free tool to generate citations and guides to teach how to cite sources independently. Seriously, essay writers, this website is a lifesaver and a time saver!
Yes, all students have had that moment in class, where you sit down and the teacher says bring out your homework or assignment and it sinks in that you forgot! This app allows you to enter individual homework assignments and track deadlines by class or calendar date. It also includes the ability to prioritize tasks, mark items as complete, get reminders, and view upcoming assignments. This is also a perfect app for parents to be able to touch base with there children on how their homework is coming along.
This is an excellent language-learning app for middle schoolers, college students and adults too. You can choose to learn 22 languages the app offers including Spanish, Portuguese, Italian, German, and French. It then using a fun, game-style system that's very encouraging to learn a new language. I find it always very rewarding when you are able to get to the next level and see how you are progressing! 
For some of us math can get quite complicated and explaining how to solve a math problem not always easy. This app is a resource that students can use to solve mathematical problems. Simply point a device, such as an iPad or smartphone, toward a problem written down on paper and take a picture. The device's camera then scans the problem and produces the solution within seconds. I understand that sounds like cheating, but the purpose of this app is that it shows step by step how the problem was solved. This allows to better understand how you get the answer for math problems. I might suggest that as a parent only you have this app to help out your children as they could use this app as a shortcut to completing assignments. 
There is so many great back to school apps that can help you and your kids this school year. These apps are not just for students, as we get older we should never stop learning or increasing our knowledge. If there are subjects you struggle with teaching to your children, try finding an app that helps both you both learn together!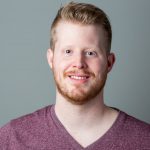 I grew up in a place you have never heard of before called, North Augusta, Ontario. I graduated from Northeast Christian College here in Fredericton and this is where I also met my lovely wife Danielle. She turned me into a permanent New Brunswicker! When I'm not at work you can find me at a coffee shop drinking too much coffee or the board game cafe downtown. I love this city and it felt just like home when I moved here.