Video Games, Money And Exercise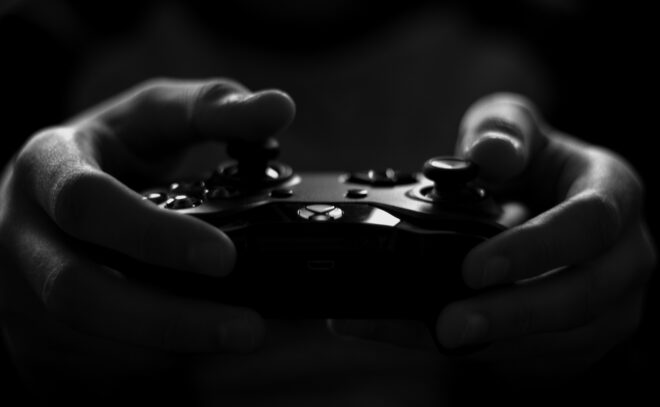 Video games, exercise and money: probably not a series of words that you would normally put together. Surprisingly, video games, exercise and money have a lot more in common than you think.
Have you ever heard the phrase, "I am going to be a professional gamer!" ?

You probably have if: you have children or have been around a group of teenagers recently. After hearing this statement, you probably rolled your eyes and thought to yourself, what a silly idea.
Video Games And Money
Video games are no longer considered a silly past time and have actually become the number one entertainment option! Gaming has outperformed all other major entertainment industries such as TV, movies and music. Gaming surpassed $116 billion in revenue last year alone with huge increases over the past seven years!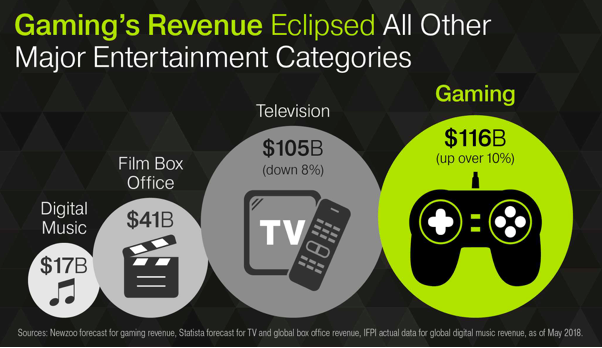 Electronic Sport athletes, better known as "Pro Gamers", have an average salary of $15,000 to $60,000 yearly, while the best players can make millions of dollars a year! In seeing those numbers it makes a lot of sense that children, teenagers and even adults dream about becoming a "Pro Gamer." What many don't know is that many of these pro gamers have a specific workout regime they follow to better perform in their game!
Video Games And Exercise
Money and video games have only been growing closer and closer together but how does exercise fit in? Most view gaming as sitting on the couch all day and causing obesity. If you have a child who is interested in gaming or you yourself are, here are some great resources that mix both exercise and your passion for gaming.
Pokemon Go – A game that can be installed on your mobile device for free and immediately gets you outside and looking for pokemon. It has achievements in the game for walking specific distances and exploring your local area. This is a perfect game for a family to enjoy the outdoors and become a Pokemon master at the same time!
Zombies, Run – This game is more geared towards teenagers and up but it places you in the well-worn sneakers of a survivor after the walking dead rise to snack on brains. You listen to "missions" through your headphones and go for runs in the real world. When the undead get on your tail you better start picking up the pace! Some find running boring, this app will change your mind!
Dance Dance Revolution – This game may be an oldie but it is definitely still a goodie. You will be breaking a sweat on the virtual dance floor with this game. If you don't have a local arcade, many spin off of this game have been made. The Xbox 1 with the added Kinect can allow you to boogie the night away with brand new songs and the oldies on a game called Just Dance.
Plain Old Exercise – Listen we all want to win when we play games, so why not add some competition to the mix. If you play a game with your child or they are playing with their friends, make some "house rules" to make it extra fun. For example if they play NBA 2k19: Every missed three point attempt a player has to do a jumping jack before they can pick up the controller. For every missed free throw, they have to go outside and make those free throws at the end of the game before they can play another game.
Virtual Reality – Although these machines are still quite expensive right now, when they become more price friendly, they offer some fantastic cardio games that will have you working up a sweat quickly along with a lot of laughs! One game that comes to mind is Beat Saber. It is for every Star Wars fan in the world! The game has you swing virtual lightsabers at specific targets that come in different placements and speed with a variety of music. I recently played this game and after 25 minutes, I was soaked with sweat but couldn't wait to play more!
Puzzle Games – Not all games provide physical exercise but some offer great mental exercise. There are some fantastic family friendly puzzle games that take you on a great adventure where you are challenged to figure out the missing puzzle before you can continue. Two games that come to mind are Human: Fall Flat and Brothers: A tale of two sons.
Video games can be as healthy as you make them. It can take a boring exercise and add the needed competition or fun value to keep someone coming back. I understand, trying to minimize screen time but with the growth in technology and entertainment, screen time is not going away. Instead of trying to banish it, try incorporating it with the value of health. In the times when you or your family want to have entertainment you are also incorporating good practices of exercising. Who knows, you or your child may still become a "Pro Gamer" someday!