5 Significant Reasons To Lose Weight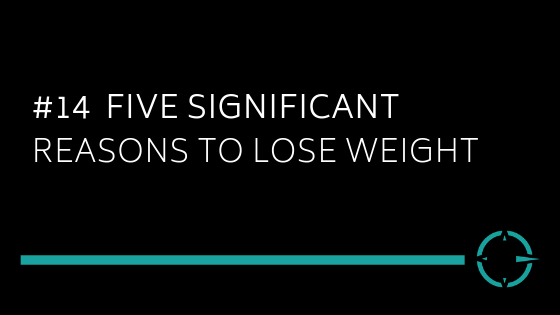 The fitness and weight loss industries tend to focus on how you look in your clothes, getting beach body ready, having a six pack… you get the idea.

While for some people there is SOME motivation in those outcomes it's not proven to be a sustainable way to achieve long term weight loss and maintenance. We talk a bit about this with Registered Dietician Nicole Boyd on a previous episode.

On this weeks episode we dissect a really cool article that came up in our email inbox recently. Side note, it's easy to get bombarded with email subscriptions but there are a few senders that we always pay attention to because their content is just so good (and reputable!). Precision Nutrition is one of those senders.

If you've never heard of PN then be sure to subscribe to their list and follow them online for evidence based, up to date nutrition and fitness advice you can trust. PN is the largest and most respected private nutrition coaching and education company in the world.

So, forget heart attacks and skinny jeans. This is why weight loss is important.
Stuff From This Episode
Listen to the podcast then check out Precision Nutrition's full article for more details and the "What To Do Next" tips they lay out at the end. 
Don't want to miss an episode?