How Bad Is Your Technology Addiction?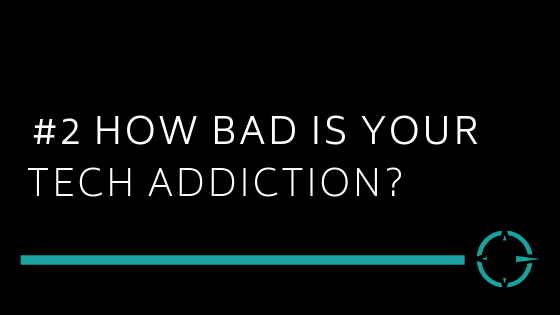 The idea for this episode was sparked by my own self experiment to delete all forms of social media and limit my overall technology use. Yup, I decided to do it cold turkey to see what would happen.
The changes I noticed after just a couple of days were pretty shocking.
In the past, I have definitely found it hard to disconnect from my devices. The way people most often communicate nowadays is via text, email, or facebook messenger. Netflix and youtube offer endless hours of entertainment.
Technology is great, don't get me wrong. But our inability to control our addiction, or even our lack of awareness about our behaviour, is negatively affecting our health.
Join Dr. Marie, Dr. Scott and I as we hash out our own addictive tendencies, discuss how device over usage is negatively affecting our health and some tips and tricks to take back control.
Show Notes:
– We ask a handful of questions that will give you some signs that you may be addicted … listen in and answer them honestly!
– Scales: Compulsive Internet Use Scale, the Mobile Phone Problematic Use Scale, the Bergen Social Media Addiction Scale, and the Multidimensional Facebook Intensity Scale.
– Download the Moment App. Less phone, more real life.
– Mac users can download the SelfControl App